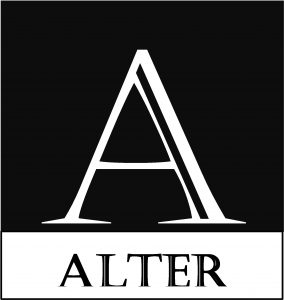 About ALTER/АЛТЕР – alternative platform for researchers in humanities
ALTER represents alternative hub at AHRM and "free space" for information, communication and networking among researchers from the humanities sciences. It is imagined as digital tool for overcoming of the challenges that young academics and independent researchers face when working in state archives and institutions, with the help of uninterrupted availability of information, mutual communication and self-initiative. To bring all that, this platform is based on volunteering (on behalf of the ALTER admins) and interaction (with and on behalf of the singed contacts) – building progress among researchers based in similar fields in humanities, mentorship and shearing experiences.
How does ALTER work
ALTER functions trough building and maintaining online network of contacts from researchers from different fields in humanities using newsletter and mailing list. The frequent updates of information will help the contacts to get all current data about projects, scholarly publications and similar scientific literature, events, call for papers and conferences, scholarships and sing up to similar nets and forums in Macedonia and the region.
To become a member of ALTER please sing up to our newsletter for free and send bionote, CV and your contact on ivana_alter.zirm@yahoo.com. With that, you are becoming part from the first network for researchers in humanities in Macedonia.

Ivana Hadjievska